Pompano Palms Paradise est le lieu idéal pour les rassemblements familiaux ou pour plusieurs couples désireux de passer leurs vacances ensemble, pouvant compter jusqu'à 7 invités au total. Cet endroit magnifique est proche de la plage, situé directement sur un canal conduisant à l'océan. Il comprend une variété de prestations à l'attention des familles avec enfants ou jeunes enfants.

3 chambres et 3 salles de bains sont dispersées au cœur des 158 m2 (1,700 sq ft) d'une villa ayant été récemment entièrement remodelée et modernisée selon la norme attrayante définissant la vie récréative moderne de sud de la Floride. De magnifiques parquets de bois franc, un intérieur lumineux et une décoration sophistiquée font immédiatement bonne impression. Au sein d'un plan d'étage ouvert, on trouve un agréable salon avec des sièges confortables et une grande télévision à écran plat, une salle à manger pouvant accueillir 6 personnes et donnant sur l'arrière de la maison, ainsi qu'une cuisine moderne, équipée d'une machine à expresso, d'un refroidisseur de vin, et de sièges. L'Internet sans fil est inclus.

La chambre principale est lumineuse, confortable, et possède un lit king size ainsi qu'une grande salle de bains de maître à deux éviers. La deuxième bénéficie de vues agréables et d'un lit queen size. La troisième chambre dispose de 2 lits doubles peuvant aisément accueillir 4 enfants. La chambre principale et celle des enfants possèdent, elles aussi, une télévision à écran plat, et la maison est également équipée d'un lit pour bébé, d'une table à langer, d'une chaise haute, d'une baignoire pour bébé, et d'une machine à laver et d'un séchoir, de sorte que les familles avec enfants se sentent plus à l'aise.

L'arrière de la maison est renversant et comprend une grande piscine (avec une clôture de sécurité pour la piscine), un grand patio avec une table et des chaises longues, ainsi qu'un ponton privé pouvant accueillir un bateau de 30 pieds. Vous pourrez profiter du lever et du coucher du soleil, regarder les bateaux glissant sur la voie navigable, ou tout simplement vous détendre au milieu des palmiers majestueux et de l'aménagement paysager tropical luxuriant - il y a même une grande pelouse pour que les enfants puissent jouer !

Pompano Beach est appellée « le cœur de la Côte d'Or » et est attirante pour sa situation centrale entre Palm Beach et Miami et pour les prestations liées au soleil, au sable et au surf : les plages de sable doré, les beaux parcs, la plongée sous-marine et la plongée libre, la location de bateaux et de scooters des mers, la pêche, les visites touristiques et bien plus. On y trouve également des restaurants, des boutiques, des divertissements et des lieux de vie nocturne pour les adultes. Cette maison n'est située qu'à quelques minutes de tous les plaisirs que Pompano Beach peut vous offrir !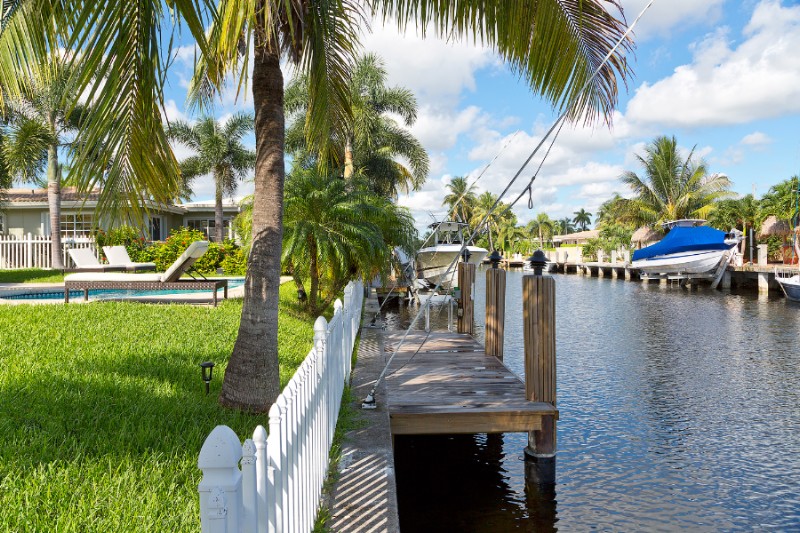 Your very own dock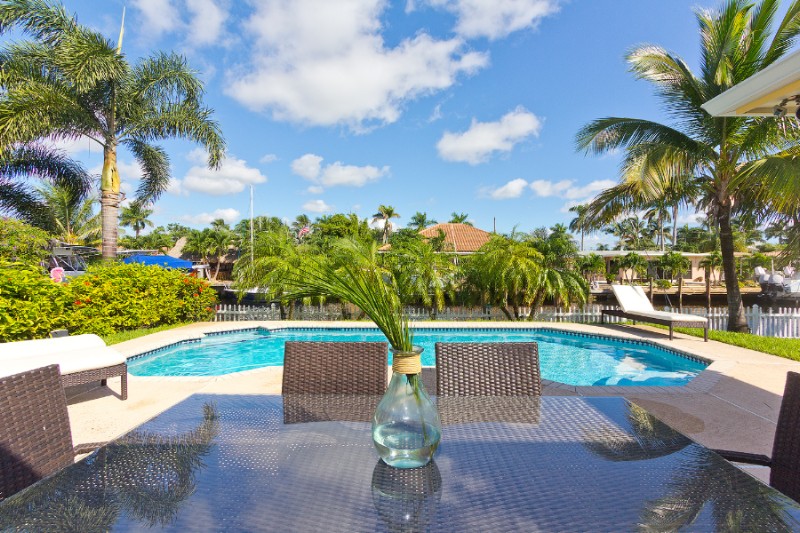 Enjoy a meal by the pool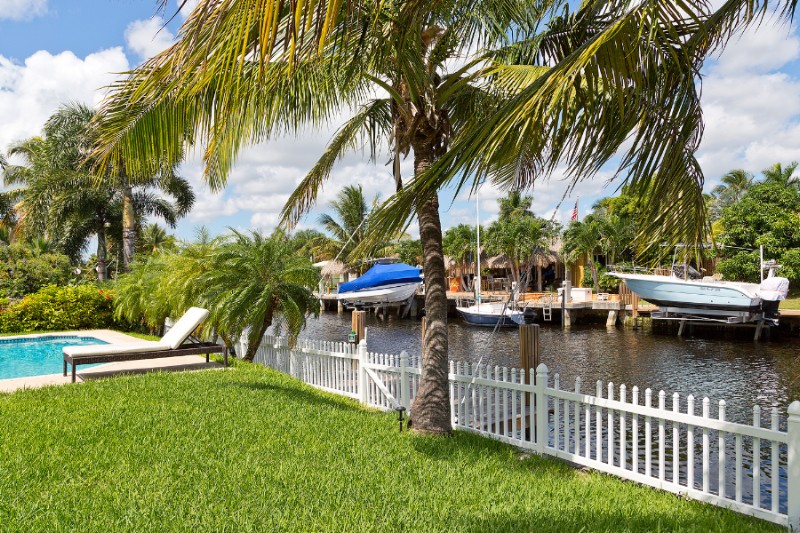 Fenced in property makes it safe for children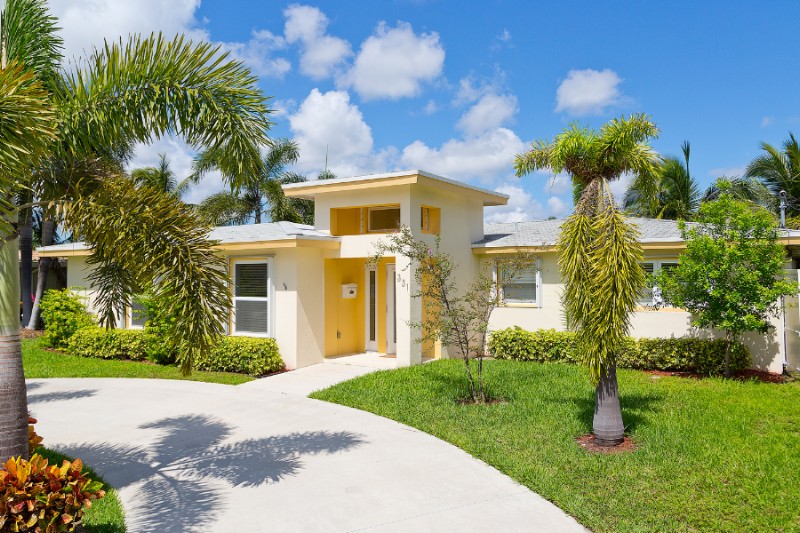 Welcome to Pompano Palms Paradise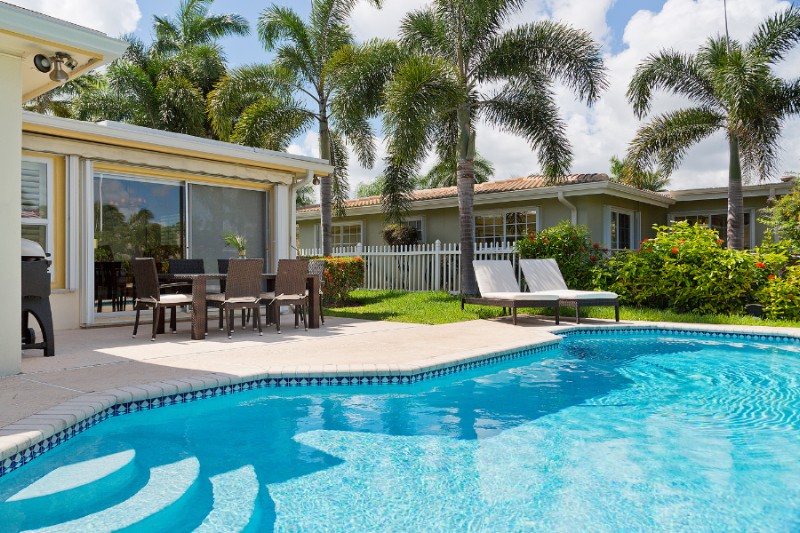 Heated pool for those few colder months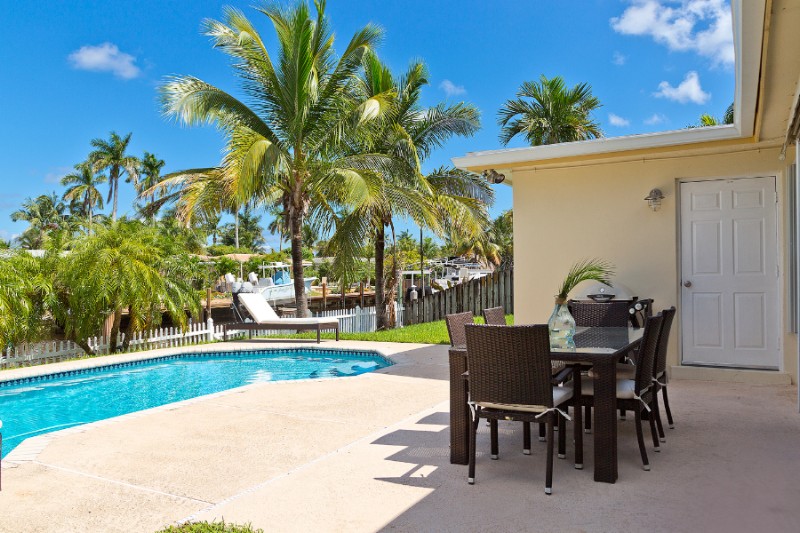 Large outside patio table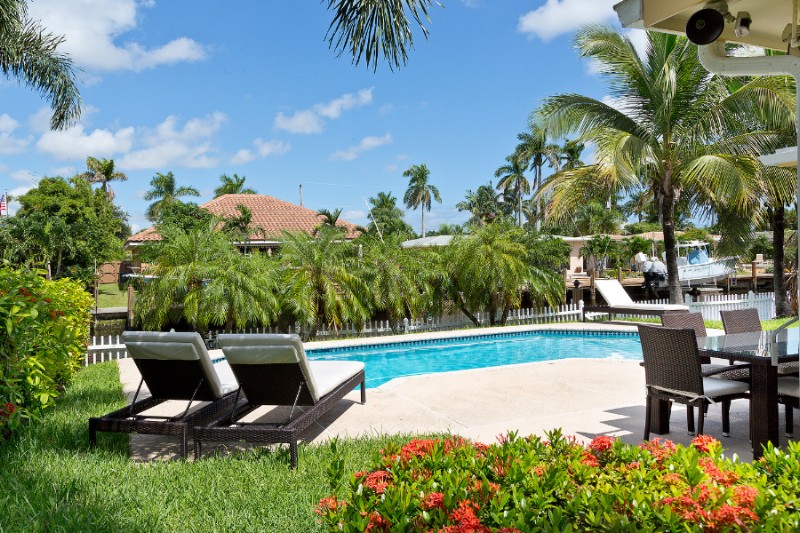 Watch the canal or read a book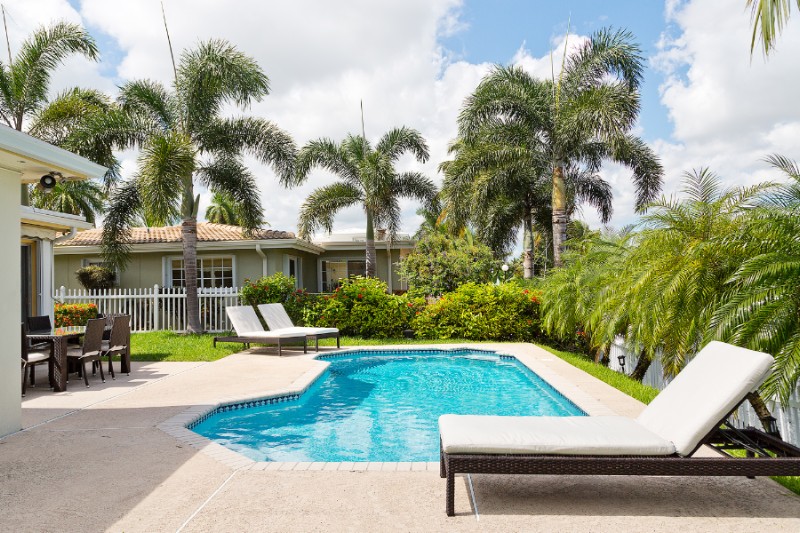 Fall asleep by the pool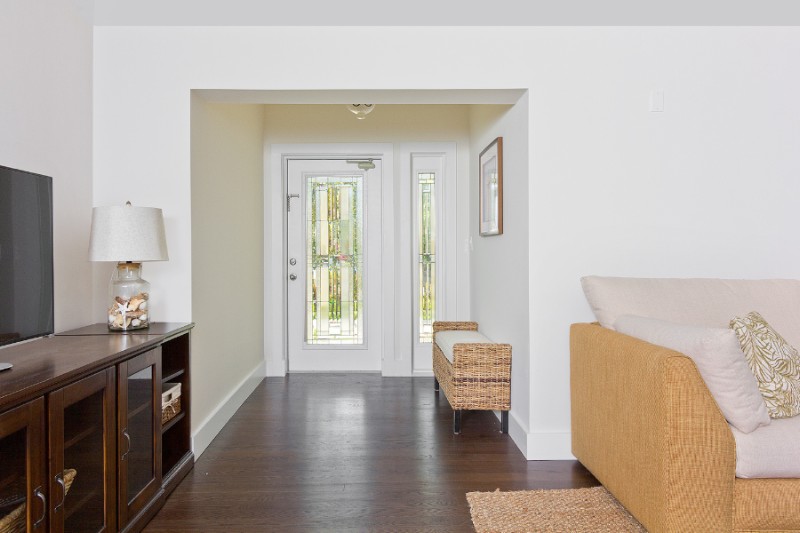 Entrance hall to house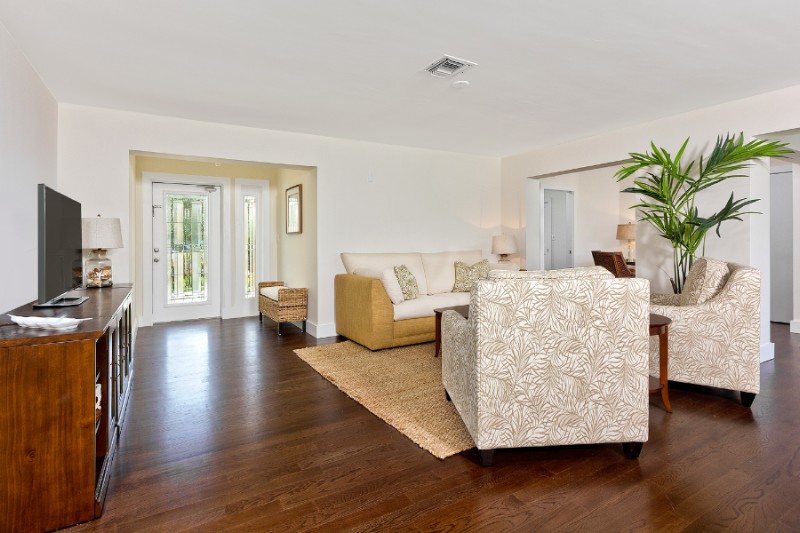 Fully renovated with hardwood floors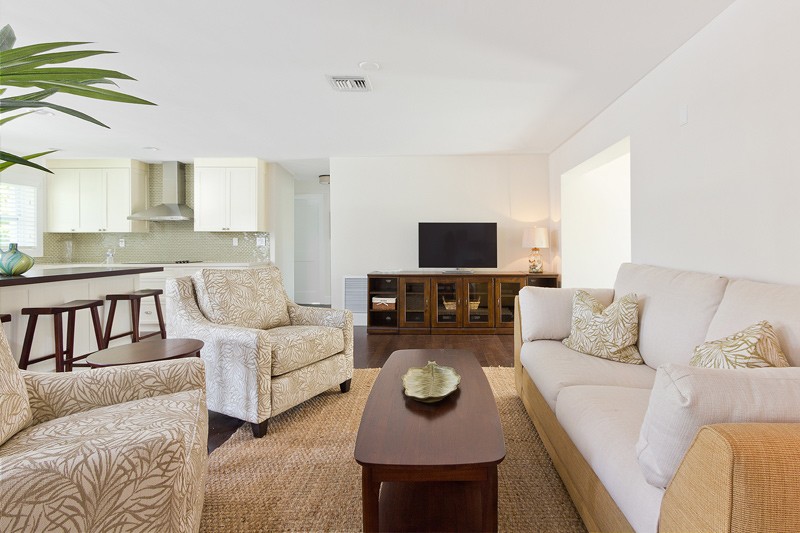 Elegant living room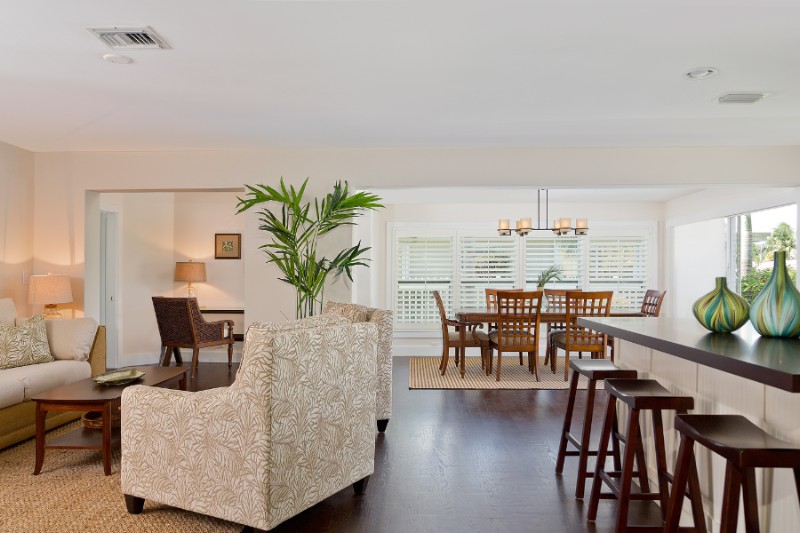 Nice open floorplan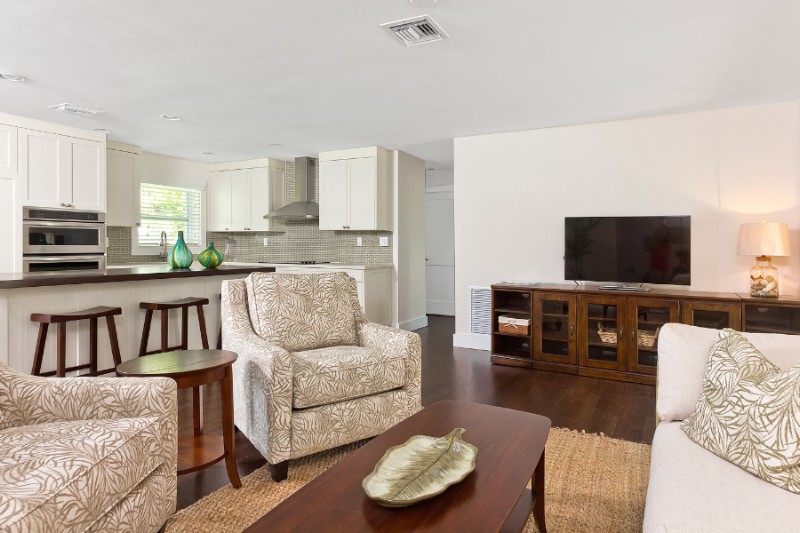 Comfortable sofa chairs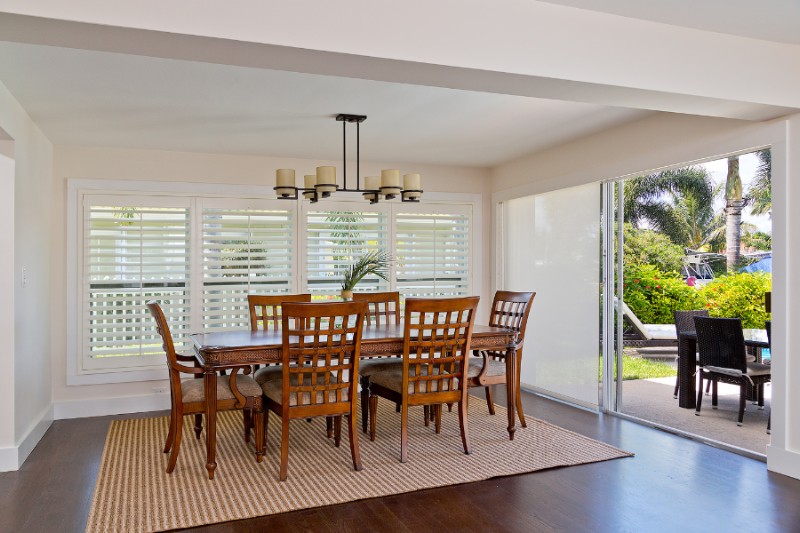 Dining room with acces to the outside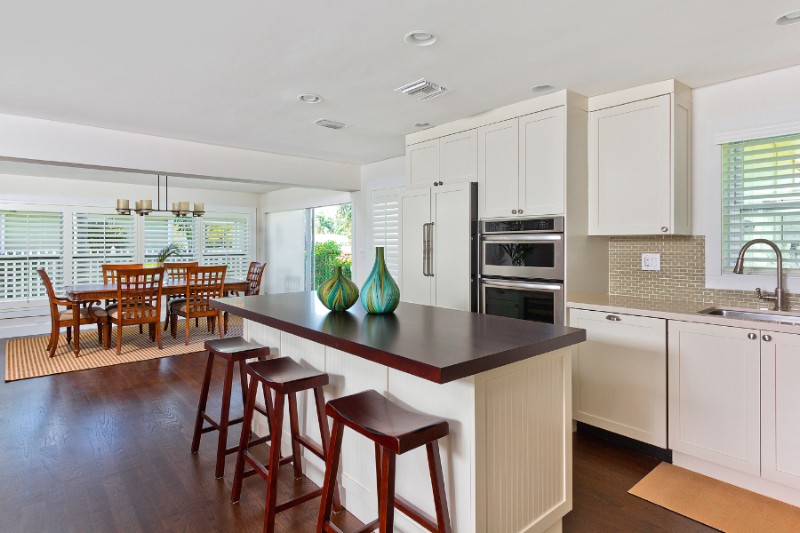 Modern kitchen is great for entertaining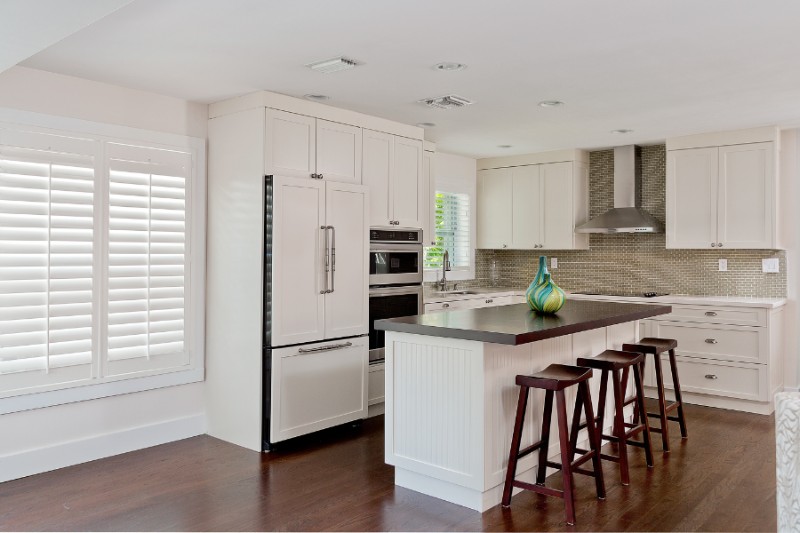 Modern, white and bright kitchen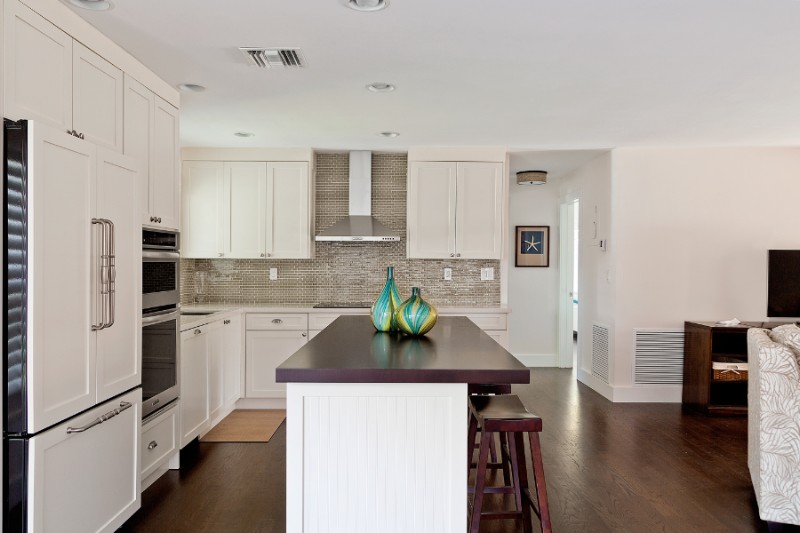 Modern kitchen with mosaic backsplash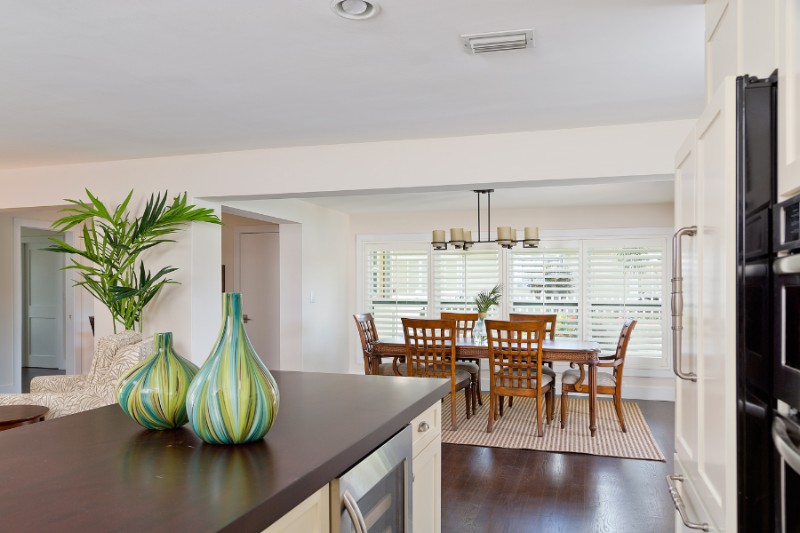 It's all in the details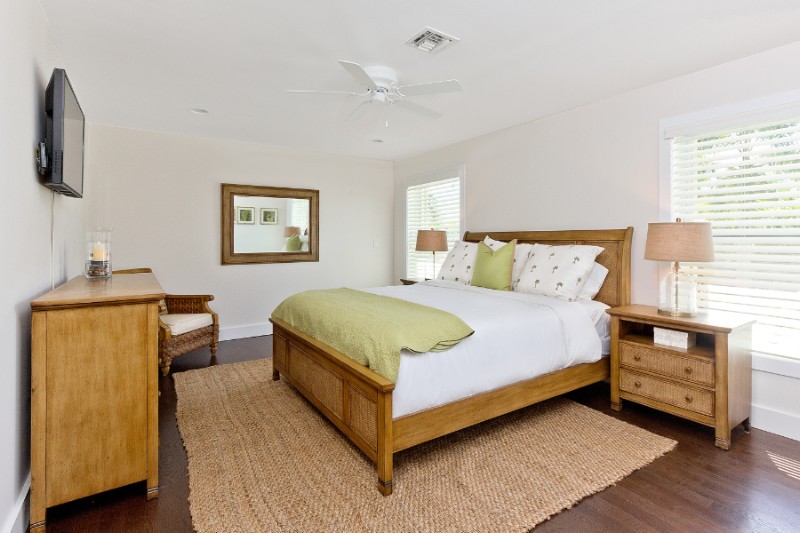 Master bathroom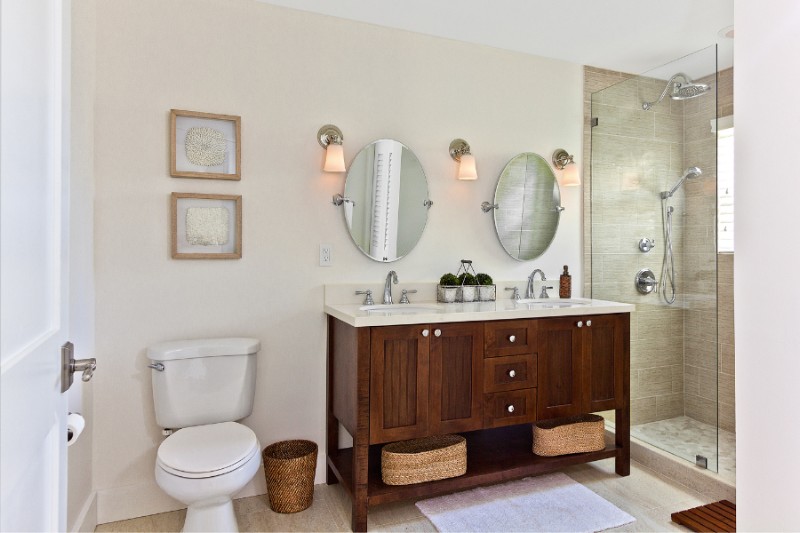 Master bathroom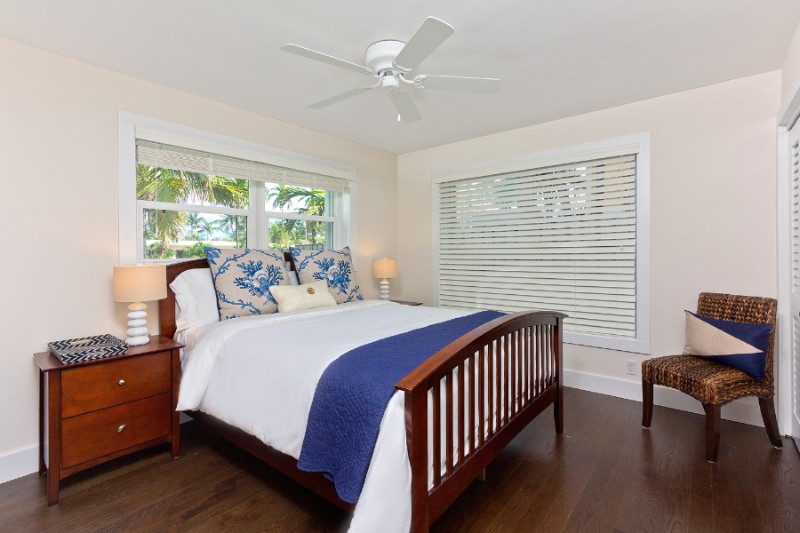 Second bedroom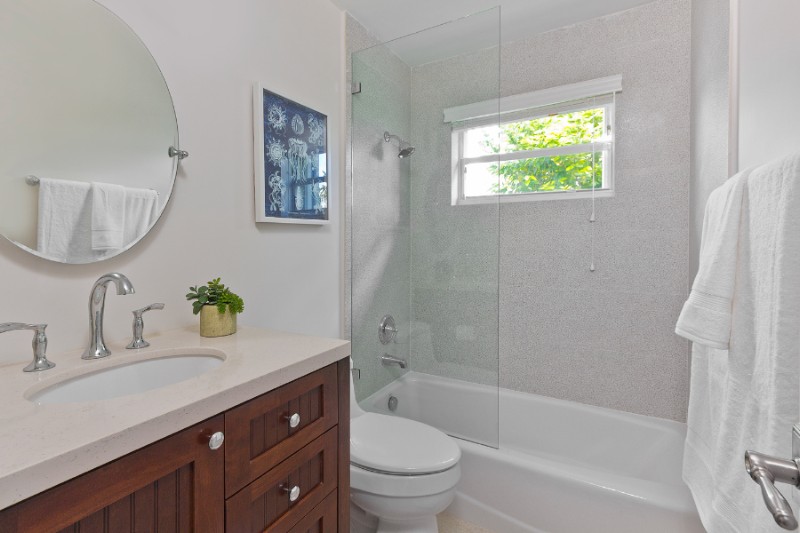 Second full bathroom
Third bedroom with two twins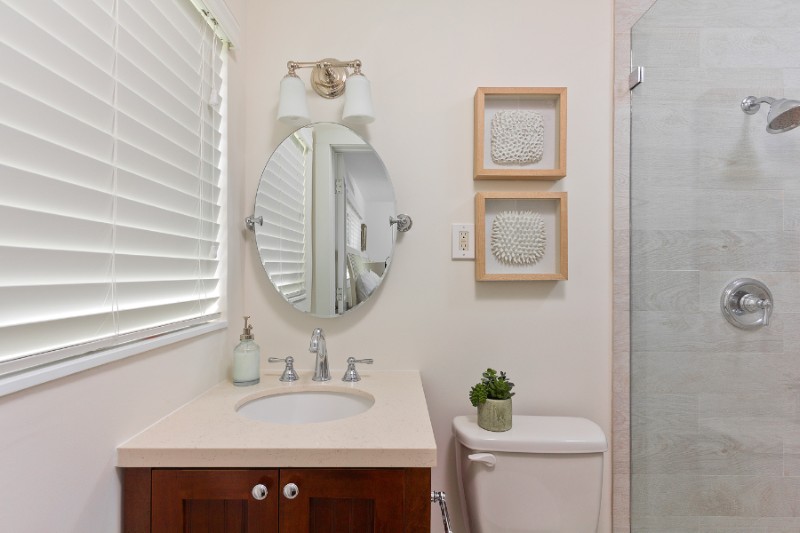 Third full bathroom
Aug 2021
S
M
T
W
T
F
S
1
2
3
4
5
6
7
8
9
10
11
12
13
14
15
16
17
18
19
20
21
22
23
24
25
26
27
28
29
30
31
Sep 2021
S
M
T
W
T
F
S
1
2
3
4
5
6
7
8
9
10
11
12
13
14
15
16
17
18
19
20
21
22
23
24
25
26
27
28
29
30
Oct 2021
S
M
T
W
T
F
S
1
2
3
4
5
6
7
8
9
10
11
12
13
14
15
16
17
18
19
20
21
22
23
24
25
26
27
28
29
30
31
Nov 2021
S
M
T
W
T
F
S
1
2
3
4
5
6
7
8
9
10
11
12
13
14
15
16
17
18
19
20
21
22
23
24
25
26
27
28
29
30
Dec 2021
S
M
T
W
T
F
S
1
2
3
4
5
6
7
8
9
10
11
12
13
14
15
16
17
18
19
20
21
22
23
24
25
26
27
28
29
30
31
Jan 2022
S
M
T
W
T
F
S
1
2
3
4
5
6
7
8
9
10
11
12
13
14
15
16
17
18
19
20
21
22
23
24
25
26
27
28
29
30
31
Feb 2022
S
M
T
W
T
F
S
1
2
3
4
5
6
7
8
9
10
11
12
13
14
15
16
17
18
19
20
21
22
23
24
25
26
27
28
Mar 2022
S
M
T
W
T
F
S
1
2
3
4
5
6
7
8
9
10
11
12
13
14
15
16
17
18
19
20
21
22
23
24
25
26
27
28
29
30
31
Apr 2022
S
M
T
W
T
F
S
1
2
3
4
5
6
7
8
9
10
11
12
13
14
15
16
17
18
19
20
21
22
23
24
25
26
27
28
29
30
May 2022
S
M
T
W
T
F
S
1
2
3
4
5
6
7
8
9
10
11
12
13
14
15
16
17
18
19
20
21
22
23
24
25
26
27
28
29
30
31
Jun 2022
S
M
T
W
T
F
S
1
2
3
4
5
6
7
8
9
10
11
12
13
14
15
16
17
18
19
20
21
22
23
24
25
26
27
28
29
30
Jul 2022
S
M
T
W
T
F
S
1
2
3
4
5
6
7
8
9
10
11
12
13
14
15
16
17
18
19
20
21
22
23
24
25
26
27
28
29
30
31
---
Wow. The entire family loved it. We will go back that's for sure. The house was clean, well decorated, well equipped, comfortable, etc. Thanks again to Niklas from HomeAway. Congratulation to the owner. You guys have taste.
---
We had a wonderful and relaxing vacation in Pompano. The house was beautiful and very comfortable for all! It was a quick drive to the beach and we enjoyed doing our runs through the area neighbourhoods. The pool and property were very clean and well maintained. We would definately go back to this house.
---
The house was better then we expected. I would recomend this house to all friends and I love to come back.
---
Home was well kept, spotless, updated with full amenities. Webcoukd not think of anything missing
---
This is our 4th year staying in a Home managed by Superior Florida Rentals. Once agan we had an Amazing time. The home was nice and the Property Management staff was very accomadating. This house was clean and spacious for all 7 of us. The pool and out door area was Great for enjoying the Florida Sunshine and some fishing in the canal. Highly recommend this location for anyone looking for a home to accomodate 8. Great location as well, neighbors were very friendly too!
---
Property is as in photos. The house was clean and everything was in good working order.
We were returning from a 2 week cruise and spent most of the week at the house enjoying the pool and backyard.
---
We are so satisfied with our stay in the house! The house has a lot of space and is beautiful furnished and decorated. Nice and clean! The location is quiet and safe, close to everything you´ll need
---
Our stay at Pompano Palms Paradise was a complete success. Nice house, plenty of space and ideal for families with small children. The garden was nice and protected from the canal with fence. Nice swimming pool and grass lawn. The kids just loved the place!
---
---
Great relaxing vacation with the family! Place was clean and decorated nicely. Beds were very comfortable, pool was awesome. Kids had a great time! Management was helpful and the area was peaceful and quiet but not a boring place.
---
We recently spent 1 week at Pompano Palms Paradise and it really was paradise! It was a roomy, well-equipped home perfect for 4 adults. The online pictures and description are a true reflection of this wonderful property. We contacted the company about a small problem with the pool and they sent someone to the house within 2 hours of our call. I would definitely recommend this property.
---
We absolutely loved this house! Clean, well maintained grounds and spotless interior. The kids (3 and 8) loved the pool and their room equipped with toddler bed and TV. Choosing this place made the trip AND our first AirBnB experience a great one.
---
Very comfortable and quiet place
---
Excelent place to hav a wonderful vacations in family
To clean and comfortable big house. Wonderful view
---
We stayed for the Fort Lauderdale Boat Show. The house was very clean and well appointed. It has a very comfortable feel. The patio and pool were a great place to relax after a long day. A great property to stay!
---
A great house. Very clean, well equipped and obviously looked after. Quiet and friendly neighbourhood. Management team were friendly and helpful. Pool was nice and warm too. We're looking forward to returning in 2019.
---
Most accommodating VRBO for families with little kids
We were pleasantly surprised how accommodating this place is for kids! Our kids had toys to play with in the house as well as in the pool, pictures don't show but there is a toddler bed as well as a baby bed in the master bedroom, which was the most pleasant surprise for us as we were able to all 4 (us and our babies) sleep in one room. As a family of clean freaks i was nervous the cleanliness of the house wouldn't meet our expectations, however it EXCEEDED our expectations! This home is super clean, we loved the layout of the house, simple yet tasteful decor, huge kitchen, pool was incredible and also very clean! We loved the area and how quiet it is, pool in real life is much bigger than looks on photos. We saw iguanas on the dock they even laid eggs there, our kids loved checking up on the eggs. Our children had a BLAST, were all able to truly relax and have the most wonderful time here with our family!
---
Beautiful vacation house with good location
Rente the house for 3 weeks in July 2019.
Very satisfied with both the house and iRenta *** always.
I have rented houses from them the last 11 years and it's always as promised.
This house have everything you need and are close to everything.
What you get is exactly what you see in the photos.
Nice and friendly neighborhood with nice people.
Would love to rent it again.
---
We liked the home and pool. However we did not care for the location. The coronavirus put an end to taking advantage of exploring beaches and restaurants.

---
The house was very comfortable. There were a few minor repairs needed to the place, but overall the view from the backyard is just beautiful. The pool, overlooking the canal and at night across the canal the houses with lights just made for a serene environment. There were instruction sheets and emails that made everything easy to figure out. There were plenty of cooking utensils and pots and pans and the place was very clean. Everything was very organized, which helped make our stay even better.
---
This house has a lovely patio and pool and overlooks a canal. It's quite peaceful! The three bedrooms in the home were perfect for our family of 5. The kitchen was well equipped and felt newly renovated. The house was well equipped for toddlers.

The house was clean and there was crisp duvets on all the beds. The property manager was responsive when we had any questions.

Overall, the house could use a fresh coat of paint, the front door handle was temperamental and the screen to the patio could use replacing. But, these items did not in any way detract from our visit. Simply normal rental home wear and tear. Our impressions are that Pompano is an older area and this house did a nice job of feeling updated and refreshed.
---
Clean home with an amazing back yard!
The home was lovely in a quiet neighborhood. The first two days we barely left the house we were having so much fun in the canal and in the pool. The neighbors were so friendly too! Perfect for our family. Our boys enjoyed getting coconuts from the trees in the backyard and fishing in the canal. Everything was kept up very well, including the pool. Fred was very accommodating when we needed something or had questions. My only complaint was that there were supposed to be bicycles there and we didn't get them until 2 days before we left, but once they were delivered we had so much fun riding through the neighborhood in the evening once they got there. Other than that, it was an absolutely wonderful stay and we would definitely stay again if we visit Pompano Beach.
---
1683 Pieds carrés
156 Mètres carrés
3 Chambres
3 Salle de bains
Couchages 7
---
Lit pour bébé
Lit queen size
Douche
Toilettes
Baignoire
---
---
Lecteur de DVD
Satellite/Câble
Télévision
---
Sèche-linge
Garage
Chauffage
Internet
Fer & planche à repasser
Linge de maison fourni
Salon
Parking
Téléphone
Serviettes de bain fournies
Machine à laver
---
Machine à café
Vaisselle et ustensiles
Lave-vaisselle
Cuisine
Four à micro-ondes
Four
Garde-manger
Réfrigérateur
Cuisinière
Toaster
---
---
---
Vélos
Kayak/Canoé
Pelouse/Jardin
Grill en plein air
---
Enfants bienvenus
Réservé aux non-fumeurs
Animaux non acceptés
Accessible en chaise roulante